Normally i would take the time here to introduce all the new Members of the team but to be honest there are so many talented people working right now i have lost track. If you'd like to see who all is on the Road To Liberty crew, check out The Current Team tab at the top of the page!

Lets just get into the Juicy stuff then, Now as most people will know we successfully released the X-03 Hellfire Power armour on the Nexus for PC and on Bnet for XboxOne. There was something included in the mod that some very observant people picked up on and took to Reddit.
Yup DogtoothCG has Fully Created the Centuar from scratch and is working with the Development team over at Fallout : Cascadia to get Custom Creature and Custom Skeletons working.
Over on the Asset front Nuldel,Oaken,ToastyFresh and JundersPlunket all have new assets to show for this Month including an update to Lincons Repeater, The Alien Blaster, Classic Flamer, Merc Charmer and all kinds of new Level design Assets.
Speaking of Level design assets Zanthir and Junders have recently finished Implementation of Tranquillity lane and will be moving on to the Arlington Cemetery. My Self and Ted have also finished Vault 112. Rice Calculator has been working on the Shacks across the wasteland including the ones shown below.
Oh and before i forget T4nt3d might finally release the R91 Assault Rifle.

Don't forget to follow us on Twitter, Instagram and Reddit with the links at the bottom of the page and to check out the Recruitment tab above if you feel you've got the skills to contribute to the project! And thanks again to Fallout: Cascadia for all of their help as well as the solo modders who have contributed their work.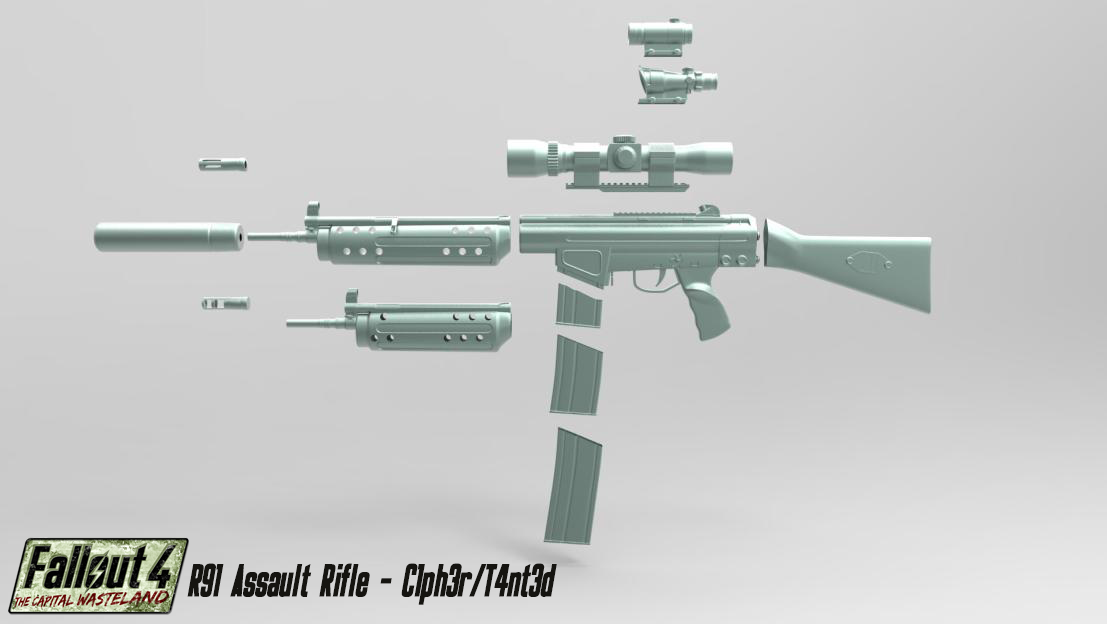 Fallout 4 : The Capital Wasteland is a Community Driven and Fan made project to rebuild and update Fallout 3 to the same Standard as Fallout 4. A Road to Liberty Project working along side Fallout : Cascadia and Fallout Junk Master.